Our Region
Richmond Shire
The halfway point between Mount Isa and Townsville, Richmond Shire is an agricultural community best known for its tourism and extensive fossil discoveries.
North Western Queensland
Richmond Shire
In the very heart of Queensland's north, Richmond is located 1,432 kilometres from Brisbane and 550 kilometres west of Townsville, the Shire covering more than 26,000 square kilometres of land.
Dubbed the Fossil Capital of Australia for its extensive fossil fields and discoveries dating back almost 100 years, Richmond Shire hosts some of Australia's best fossil specimens and has successfully built a tourism industry around its archaeological history. On the south bank of the Flinders River, the town of Richmond is the Shire's hub, providing social, health, education and tourism services to the 800 people who call the region home. Richmond is easily accessible by rail, road and air travel, welcoming frequent services that operate out of Townsville and the rest of Queensland.
While the tourism industry has allowed Richmond to develop itself into one of Outback Queensland's most attractive small towns, the primary industries are beef cattle, irrigated agriculture, dryland farming and gold mining. Sustainable development of the area's irrigated agriculture is one of the primary opportunities for Richmond Shire. Developing irrigation and water storage systems would serve as a major draw for large agricultural and cattle producers whose presence would help to further stimulate the region's growth.
Our Economic Zone
The MITEZ Region
MITEZ is a regional organisation representing local government areas across Northern Queensland's most important transport corridor. The economic development zone encompasses Mount Isa, Cloncurry, McKinlay, Richmond, Flinders, Charters Towers and Townsville, serving more than 230,000 local residents.
MITEZ encourages commercial and administrative cooperation, helping its member cities to work towards shared economic and social goals.
our work
Our Projects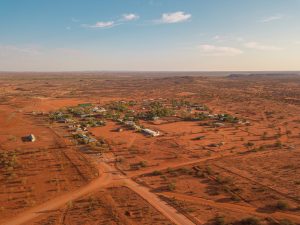 Overlanders Way TV Series Study
The Overlanders Way Group, in collaboration with community and industry ...