Our Region
Mt Isa City
Deep in Queensland's North Western outback, Mount Isa City is an area rich in mineral deposits that have been drawing miners and businesses to the region for nearly 100 years.
North Western Queensland
Mount Isa City
One of the most remote local government areas in Queensland, Mount Isa City is at the very heart of the North West Mineral Province, supplying mineral resources both locally and internationally.
Tucked away in Queensland's far north west, Mount Isa is approximately 1,800 kilometres from Brisbane, the state's capital, and 883 kilometres from the nearest major sea port of Townsville. With a land area of more than 43,000 square kilometres, Mount Isa City is Australia's second largest city by land area, second only to Kalgoorlie-Boulder in Western Australia. Hosting some of the country's richest mining opportunities, Mount Isa is home to a multicultural population of approximately 22,000 people, representing some 50 different nationalities from all over the world.
From its humble beginnings as a small company town a century ago, Mount Isa has grown into one of Australia's most important industrial centres and the capital of the Carpentaria Minerals Province. Mount Isa's mines are among the world's top ten producers of lead, copper, silver and zinc, but the town is also involved in both agriculture and the processing of minerals it extracts. Future operational expansions are expected to take Mount Isa into uranium, phosphate and rare earth element mining.
Our Economic Zone
The MITEZ Region
MITEZ is a regional organisation representing local government areas across Northern Queensland's most important transport corridor. The economic development zone encompasses Mount Isa, Cloncurry, McKinlay, Richmond, Flinders, Charters Towers and Townsville, serving more than 230,000 local residents.
MITEZ encourages commercial and administrative cooperation, helping its member cities to work towards shared economic and social goals.
our work
Our Projects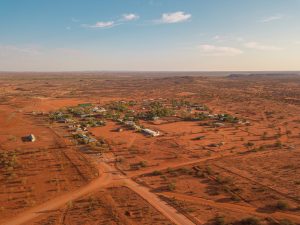 Overlanders Way TV Series Study
The Overlanders Way Group, in collaboration with community and industry ...