The MITEZ Corridor
Our Region
Stretching from the East Coast of Australia to Queensland's western border, MITEZ connects vital mining, agriculture and transport resources to the rest of Australia and to the world.
The Mount Isa to Townsville Economic Development Zone (MITEZ) is a regional organisation representing Mount Isa, Cloncurry, McKinlay, Richmond, Flinders, Charters Towers and Townsville.
Population
The MITEZ region hosts almost 230,000 residents and has seen a steady population increase as opportunities in the region have grown. With many remote regions taking part in the agreement, Townsville forms the major centre and home to 83.6% of the MITEZ population, followed by 8.4% living in Mount Isa and 5.4% living in Charters Towers.
The Region
The MITEZ region extends 900km east from The Great Barrier Reef, covering a total land area of 271,732 square kilometres across North West Queensland to its border with the Northern Territory. In total, the MITEZ region accounts for approximately 16% of Queensland's total land area, and it forms a vital transport corridor that connects some of the state's richest mineral deposits to Australia and the rest of the world.
The region accounts for around 5% of Queensland's economic output, generating a Gross Regional Product (GRP) totalling more than $15.4 billion.
Home to extensive road, rail, air and sea links, MITEZ is rich in resources that feed many of the world's strongest industries. The past 10 years have seen the region diversify to supply resources for expanding and emerging markets, and our organisation has committed itself to exploring these new opportunities alongside maintaining our existing investments.
Our Economic Zone
The MITEZ Region
MITEZ is a regional organisation representing local government areas across Northern Queensland's most important transport corridor. The economic development zone encompasses Mount Isa, Cloncurry, McKinlay, Richmond, Flinders, Charters Towers and Townsville, serving more than 230,000 local residents.
MITEZ encourages commercial and administrative cooperation, helping its member cities to work towards shared economic and social goals.
Weather
Spanning much of the Queensland outback, the MITEZ region enjoys a warm and sunny climate with only moderate changes in weather patterns across the seasons. The area remains hot and dry for approximately eight months of the year with average daily temperatures reaching into the high 20 degrees Celsius. With an average of 320 sunny days each year and more than eight hours a day of sunshine, MITEZ lends itself to the outdoor lifestyle that many residents enjoy.
our work
Our Projects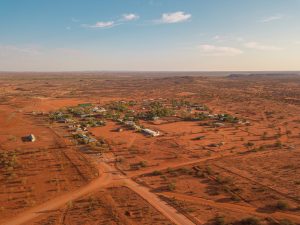 Overlanders Way TV Series Study
The Overlanders Way Group, in collaboration with community and industry ...