Our Region
McKinlay Shire
Featuring some of the world's most productive mining resources in silver, lead and zinc, McKinlay Shire is an innovative pastoral town and the gem of Queensland's North West.
North Western Queensland
McKinlay Shire
Lying 650 kilometres west of Townsville and 225 kilometres east of Mount Isa, McKinlay Shire spans an area of more than 41,000 square kilometres and is home to approximately 1,000 residents.
Built around the crossroads of the Flinders Highway and Matilda Highways, McKinlay Shire is made up of the towns of Julia Creek, Nelia, McKinlay and Kynuna. Strategically positioned along major transport corridors that run the length and breadth of Queensland, McKinlay Shire is often referred to as the gateway to the Gulf of Carpentaria. At the centre of McKinlay is the town of Julia Creek, a historic farming and mining town that supports a tight-knit family community and provides social, health, education and commercial services to the surrounding population.
A rural Shire, McKinlay is rich in grazing land and mineral resources, with the nearby Cannington Mine being crowned the world's richest single mine producer of silver, lead and zinc. Other activity in the region also includes significant copper mines.
With fantastic access to the Artesian Basin, the world's largest natural aquifer, McKinlay Shire aims to develop its irrigated agriculture and fodder production to keep up with increasing demands. Significant shale oil deposits are also drawing new interests to the region and seeing the local community grow to become a true outback Queensland tourist attraction.
Our Economic Zone
The MITEZ Region
MITEZ is a regional organisation representing local government areas across Northern Queensland's most important transport corridor. The economic development zone encompasses Mount Isa, Cloncurry, McKinlay, Richmond, Flinders, Charters Towers and Townsville, serving more than 230,000 local residents.
MITEZ encourages commercial and administrative cooperation, helping its member cities to work towards shared economic and social goals.
our work
Our Projects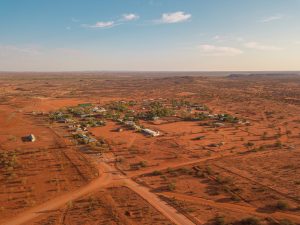 Overlanders Way TV Series Study
The Overlanders Way Group, in collaboration with community and industry ...