Our Region
Flinders Shire
A centre for agriculture, grazing and tourism in Queensland's north west region, Flinders Shire is centred around the cattle and tourism hub of Hughenden.
Northern Queensland
Flinders Shire
At the crossroads of the Flinders Highway and the inland Hann Highway that links Cairns to Melbourne, Hughenden is the major city at the centre of Flinders Shire, lying 383 kilometres west of Townsville and 1,566 kilometres northwest of Brisbane.
The city of Hughenden forms a major hub for tourists and travellers, with easy access by bus, rail and air transport attracting visitors from all over the world to one of Queensland's most remote and beautiful outback regions. Flinders Shire is predominantly a grazing and agricultural zone, with emerging pockets of irrigation forging the way for increased crop production. Beef and cattle still form the major industry in the area, with over 100 rural grazing properties supplying a gross $73.5 million worth of agricultural production.
Home to the 16,500 square kilometre Galilee Basin, one of the world's largest coal basins, Flinders Shire is investing heavily in the agricultural and resources future of the region. Several companies are already investigating coal mining projects in the area, and initiatives such as the Flinders River Agricultural Precinct (FRAP) are set to transform local farming. The FRAP project will capture water from the reliable and accessible Flinders River and Artesian Basin, distributing it for irrigation along the banks of the river to some of Queensland's richest farming land.
In tandem with further investments into the Flinders beef industry, the FRAP project is anticipated to unlock the region's potential to become one of Queensland's largest cattle producers and suppliers.
Our Economic Zone
The MITEZ Region
MITEZ is a regional organisation representing local government areas across Northern Queensland's most important transport corridor. The economic development zone encompasses Mount Isa, Cloncurry, McKinlay, Richmond, Flinders, Charters Towers and Townsville, serving more than 230,000 local residents.
MITEZ encourages commercial and administrative cooperation, helping its member cities to work towards shared economic and social goals.
our work
Our Projects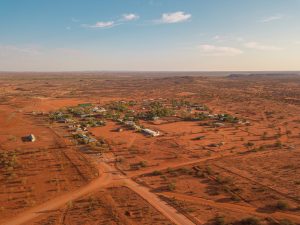 Overlanders Way TV Series Study
The Overlanders Way Group, in collaboration with community and industry ...