Developing a safe and efficient transport corridor through north west Queensland is central to revitalised representative body, MITEZ, or the Mount Isa Townsville Economic Zone.
Chair of the north Queensland body representing seven local governments and mining and service companies Frank Beveridge said they'll be getting more aggressive in their requests from state and federal governments.
Cr Beveridge, who's also Mayor of Charters Towers Regional Council, said MITEZ had been more reactive in the past.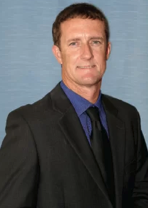 With new CEO Maria James leading the charge, they would be more specific in identifying the needs of their members starting with road funding, said Cr Beveridge.
There were other issues of immediate concern he said.
"We are working with a number of people about the Queensland Rail link and what we can do to improve that, Cr Beveridge said.
"Obviously, we have a lot of users, a lot of local governments, we're all in total agreement that we want more projects, more products on the line and less on the road.
"The roads are falling apart and they're not getting the funding they deserve, but by making the rail more accessible, then that's obviously something that benefits us all."
The region was central to the state government's plans to develop a renewable energy industry said Cr Beveridge.
"We see that state government has got a new push for these critical minerals, which means they have to change the structure around the rail line," he said.
"And luckily the state government have made a set of benchmarks they want to meet in a renewables energy target.
"We have the key minerals they need to make a battery, one of the only places in the world where it's all in the one location.
"The government has to change the system in order to access those minerals onto the transport system to get them to Townsville. We would like to be part of that discussion."
The rail line also needed to be more accessible said Cr Beveridge.
"The prices have to come down," he said. "The small users have to get on there. Not everyone can be a huge volume user, so it has to be easy and the process must be more nimble.
"These miners can't wait around five or six years going through a development process or waiting for a window of opportunity to open. The model has to be changed, so it's far more easy and less onerous to access."
"So, we see ourselves at the table there being able to assist them with those decisions and speak on behalf of our members."
Cr Beveridge was speaking at the recent MITEZ vanadium forum held in Julia Creek and Richmond.